Benefit Partners & Sponsors
Established by forming win-win relationships with a variety of world-class brands, resorts, associations, affinity groups and companies, our Benefit and Sponsor Partners are leaders in their respective industries and provide our Members with unique benefits and services that enhance the value of being a Member. Member benefits will continue to expand, providing an ever-growing array of Member-only experiences, preferred access and unique opportunities for the entire family.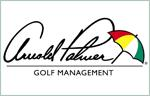 MEMBER BENEFIT
Members receive Exclusive Rates in participating daily fee golf properties.
ABOUT ARNOLD PALMER GOLF MANAGEMENT
Arnold Palmer Golf Management is owned by Dallas based Century Golf Partners, one of the leading and most experienced companies in the golf industry. Established to acquire and manage country clubs, resorts and daily fee golf courses, Century has become one of the most respected companies in the country and currently operates more than 70 courses and clubs.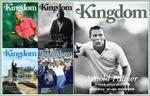 MEMBER BENEFIT
Members receive special member savings on subscriptions to America's most luxurious golf-lifestyle magazine, Kingdom Magazine. Each issue includes a special Member Guide that provides a sampling of the many wonderful locations, courses and destinations available to Members. Not available to the general public the magazine has an exclusive distribution and where sold has a $20 cover price per issue.
ABOUT KINGDOM MAGAZINE
People who enjoy golf don't just play the game, they live the life.
Reflecting the sport's most famous and loved individual, Arnold Palmer, in 2003 launched his own exclusive magazine initially for the Members of his prestigious design courses across the country.
Today Kingdom magazine is recognized as America's premier golf lifestyle publication and is keenly sought after by a wide variety of private club members across America.
Its production values are incredible; oversize and with the finest design and inks, the quality of the paper used means the magazine is 2lb in weight. Produced by prominent international journal publisher, TMC USA, Kingdom contains editorial of the highest caliber, written by some of the best known names in golf journalism, covering just about every aspect of this great game.
Topics covered include in-depth profiles and one-on-one interviews with the game's top players; reviews of championship courses and resorts; news on the latest golf equipment and apparel; opinions from some of the top golf writers around the world; personal stories and anecdotes from Arnold Palmer and his many friends.
Kingdom also contains a number of lifestyle articles on subjects such as first class travel, good food, fine wines and spirits, exclusive residential communities, interior design and the latest planes, yachts and automobiles.
Retailing at $20 an issue Kingdom magazine is produced three times a year with each issue providing knowledge and entertainment and, like the King himself, plenty of pathos, drama and smiles.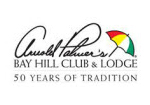 MEMBER BENEFIT
Members receive the Best Available Rates (unpublished rates) to Arnold Palmer's Bay Hill Club & Lodge.
ABOUT BAY HILL CLUB & LODGE
Arnold Palmer's Bay Hill Club & Lodge is all about being the "best of the best" when it comes to golf and all aspects of Club life. It has always been Mr. Palmer's vision for members and guests to find their experience at Bay Hill to be one of belonging to a private club, where the staff knows them well and offers all the amenities they expect and enjoy. Golf access to Bay Hill is only available to Members of Bay Hill and overnight guests of the Lodge.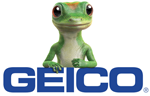 MEMBER BENEFIT
Members may receive an additional discount on auto insurance through GEICO.
About GEICO
GEICO (Government Employees Insurance Company) is a member of the Berkshire Hathaway family of companies and is the second-largest private passenger auto insurance company in the United States. GEICO provides millions of auto insurance quotes to U.S. drivers annually. The company is pleased to serve more than 12 million private passenger customers and insures more than 19 million vehicles (auto & cycle).
GEICO's online service center helps policyholders take care of policy sales, policy changes, claims reporting and to print insurance ID cards.
GEICO also provides insurance quotes on motorcycles, all-terrain vehicles (ATVs), travel trailers and motorhomes (RVs). Coverage for boats, life, homes and apartments is written by non-affiliated insurance companies and is secured through the GEICO Insurance Agency, Inc. Commercial auto insurance and personal umbrella protection are also available.
Unfortunately this is only available residents of The United States at this time.
Access Global Members receive special discounts! Click here to get your FREE quote.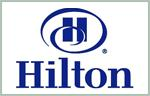 MEMBER BENEFIT
Members receive preferred rates at Hilton Hotels worldwide.
ABOUT HILTON HOTELS
The most recognized name in the industry, Hilton Hotels stands as the stylish, forward thinking global leader of hospitality. Today Hilton welcomes guests in more countries than any other full-service hotel brand, with more than 530 hotels and resorts in 76 countries across six continents. From inaugural balls and Hollywood award galas to business events and days to remember, Hilton is where the world makes history, closes the deal, toasts special occasions and gets away from it all.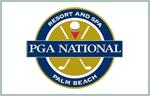 MEMBER BENEFITS
Members receive 25% off PGA National's Gold Golf Package and complimentary room upgrade, if available.
ABOUT PGA NATIONAL
Everything at PGA National Resort & Spa is designed to deliver a luxurious championship experience, and the resort's recent revitalization will redefine your expectations. Feel the vibrant buzz as you enter the spacious lobby, and enjoy a cocktail in the savvy, sophisticated iBAR. The Ironwood Grille is a premier restaurant for superb cuisine, and just one of nine restaurants and lounges. 379 beautifully appointed rooms, suites and cottages create a sense of home, and the resort's attention to detail answers every desire. Rest and relaxation take on new meaning at the 40,000-square-foot Spa, with over 100 treatments, a salon, and the exclusive "Waters of the World" mineral pools. Shape up at the 33,000 square foot Health & Racquet Club and then unwind with friends at the lush zero-entry pool.
PGA National Resort & Spa's recent $65 million reinvention has transformed this award-winning resort with a contemporary new look and feel. The only place in the world to host a Ryder Cup (1983), a Major Championship (1987 PGA Championship) and a PGA TOUR event (2007 – 2012 Honda Classic), this is truly a golfer's paradise. Five championship courses set the stage for the perfect buddy trip or couples vacation, including the storied Champion - home to The Bear Trap - arguably one of the toughest three-hole stretches in golf.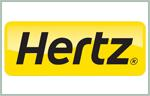 MEMBER BENEFIT
Members can book any rental car through the Club Concierge, including Hertz who will provide Members with savings of up to 15% off rental rates, and receive frequent opportunities to save additional money on rentals by using short-term, rich Special Offers, and fee-waived membership in Hertz #1 Club Gold®.
ABOUT HERTZ
The Hertz Corporation, a subsidiary of Hertz Global Holdings, Inc. (NYSE: HTZ), is the world's largest airport general use car rental brand, operating from approximately 8,500 locations in 146 countries worldwide.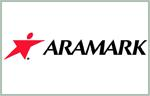 MEMBER BENEFIT
Members will enjoy a minimum 10% off the Best Available Rate for all properties (not including packages), 10% off selected tours and activities and automatic room upgrade, based on availability, at no additional charge.
ABOUT ARAMARK PARKS & DESTINATIONS
ARAMARK Parks and Destinations deliver authentic, memorable experiences at nine unique national and state parks, specialty hotels, and other visitor destinations across the United States.
To review ARAMARK's unique destinations: www.aramarkparksanddestinations.com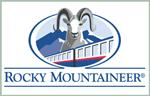 MEMBER BENEFIT
Members will receive an exclusive amenity of a FREE Rocky Mountaineer Whistler Dome Service experience, to a premium class return rail trip experience between North Vancouver, BC and Whistler, BC (a retail value of $335) with the purchased of any Rocky Mountaineer Gold Leaf Service Rail Vacation Package.
ABOUT ROCKY MOUNTAINEER
For 20 years, over one million guests have experienced Rocky Mountaineer's acclaimed two-day, all daylight Canadian railway trips through the stunning landscapes of British Columbia and the iconic scenery of the majestic Canadian Rockies. Four spectacular routes highlight the diverse beauty of Canada as Members relax and enjoy our renowned service and gourmet cuisine onboard. Whether it's a passion for historical adventure, an appreciation for natural wonders, or a desire to visit world-class destinations, Rocky Mountaineer has a vacation experience to suit everyone's taste. Perhaps this is why Rocky Mountaineer was named in National Geographic's Journeys of a Lifetime as one of the World's Greatest Trips and also voted by the Society of American Travel Writers as the Best Train Experience in the World.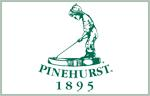 MEMBER BENEFIT
Members receive up to 10% off most overnight packages offered with golf, spa and/or other amenities and an automatic room upgrade, based on availability, at Pinehurst Resort & Spa.
ABOUT PINEHURST RESORT AND SPA
Pinehurst, site of the 2014 U.S. Open and 2014 U.S. Women's Open, is located in the North Carolina heartland. Pinehurst Resort is a 2,000-acre historic property featuring spa, golf, tennis, and activities for the family. Widely known as the cradle of American golf, Pinehurst has hosted more single golf championships than any other site in America, including the U.S. Open, PGA Championship, Ryder Cup Matches, PGA Tour Championship and many others. Pinehurst No. 2, the legendary Donald Ross course that has served as the site of more championships than any other in the U.S., today celebrates its grand reopening following a restoration project that has returned natural and strategic character that had been lost over time.
In 2014, Pinehurst will become the first to hold the U.S. Open and U.S. Women's Open Championships in consecutive weeks.
Our Benefit & Sponsor Partner relationship is not a direct or implied endorsement by Arnold Palmer or Arnold Palmer Enterprises.